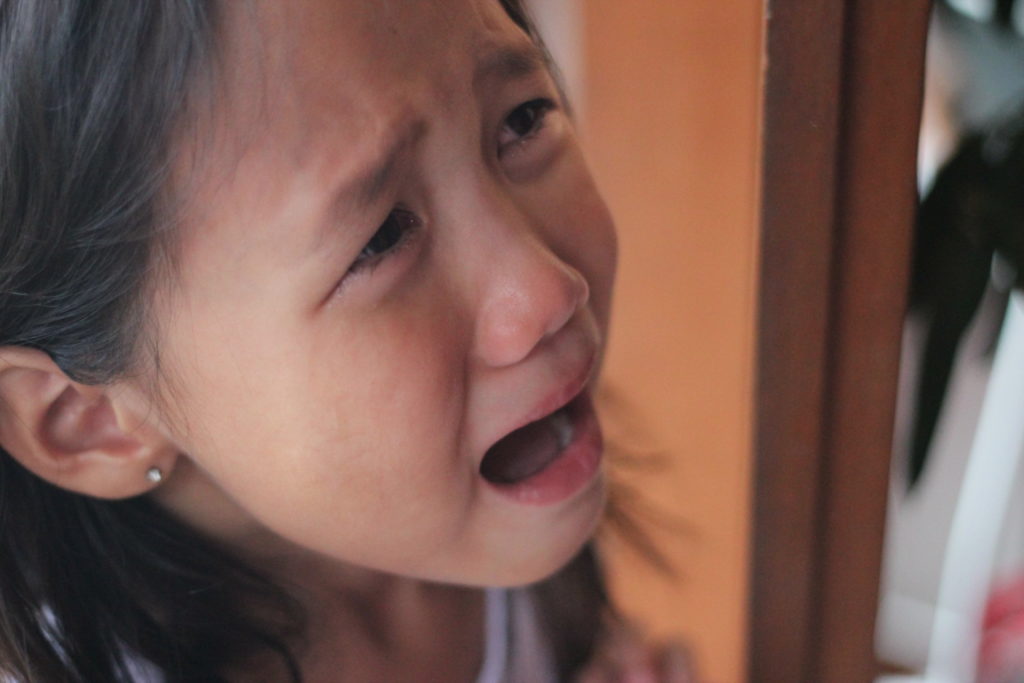 Why I Hate Children
It is common sense and considered proper social etiquette not to bring children out in public. However, an alarming number of parents do not adhere to this rule, and I frequently see children in adult-only zones, such as shopping malls, hawker centers, public transport and libraries. You should obviously restrain your child only to places where children are borderline accepted by society, such as parks, playgrounds and sometimes the beach. These are locations where bad behavior is sometimes rewarded rather than frowned upon; it might be okay for your child to shout loudly in the playground, but doing that in the train is just highly infuriating.
My main gripe with children are their parents, who themselves are usually bigger babies than their children. But the reason why I truly dislike children is because it's almost as if society refuses to hold them accountable for their actions, and attribute their shitty behavior to their age. Society looks at a child destroying merchandise at a supermarket and they see some sort of magical unicorn ravaging the foodshelf, with a disabled parent limping behind unable to stop this madness. And instead of focusing on the now destroyed bags of chips, they pardon the unicorn because hey, it's a unicorn, it's cute and it poops rainbows, and how can you scold a parent for a unicorn's bad behavior?
So the child receives immunity, while the parent goes scott free for terrible parenting. And then later when the parent finally realizes that this is getting out of hand, he reprimands the child and what happens? Twenty minutes later you find the same stupid child in the meat section, with his stupid mouth making stupid crying sounds with that stupid face of his, and his stupid little tears rolling down his stupid cheeks and I can't help but think that no matter whether they are happy or sad children are clearly a burden to this society.
So it is very clear that children should not be allowed in public places, since they are as unstable as their parents. But the purpose of this article, on the contrary, is not to rant, but to bring up a grey area where children should be permitted to go.
The church.
Of all the public places you can possibly think of, there is no place that demands more reverence than the church. Yet, it is that same place that demands the highest amount of tolerance and understanding for our mentally challenged counterparts. How can we deny a child the presence of God? As terrible as a human being it might be, even I think it should not be denied God – it probably needs God all the more. But where do we draw the line between giving a child his freedom and destroying the sanity of the congregation? Seeing that child sacrifices are no longer practised after Abraham didn't seize his chance to kill Isaac, I see no alternative but to outline a case for this matter.
Let us first examine the problems children pose, then offer solutions to them.
Irreverence:
One major problem with children in church is that sometimes they don't want to be in church, but their parents are too weak to have control over their child for an hour. So they let toys or phones do it. A child should not be denied the presence of the Lord, but if he's sitting on the kneeler and using the pew as his table for his coloring book, then he probably thinks that his Faber-Castells died for our sins, and he's probably not interested in the mass at all. So I suggest bringing his shitty Faber-Castells back home. And don't bring him back to church with the colouring books, because Jesus died on a cross, not on a wooden colour pencil. If your five year old child is coming to mass to play with his Power Rangers, then maybe as a parent you should actually use your parental authority and tell your kid he can't have Red Ranger flying around when the priest is speaking. Leave the toys at home. If not, leave your kids at home. Better still, leave them.
Crying:
Generally when I see a child cry, my emotion ranges from "greatly annoyed" to "extremely hilarious" as the age increases from 0-12. A crying baby is just plain annoying. But a 12 year old crying – that is entertainment. But I digress. Every child that cries in church is a burdensome annoyance. A lot of parents seem to like to get up close and personal with the priest, by placing themselves in the middle of pews where it is logistically impossible to take their noisy, petulant spawn out of the church when it starts to cry. Even though the solution is glaringly simple, some parents are deluded by illusions of baby grandeur or something when they leave their child crying in church. Pro tip assholes: us congregation came to watch Jesus turn water into wine, not whine into water. Get your child out.
Happiness:
For a solemn church service, happiness and playfulness is a huge no-no. I'm not saying that your child shouldn't smile in church, but it shouldn't distract other people. The worst kind of parents are those that allow their child to roam freely up and and down the aisle, as if the congregation in the pews were some sort of viewing gallery at the safari. This greatly angers me, not so much that the children are generally ugly looking and repulsive, but rather that grown adults in the congregation get taken in by its apparent "cute" factor, when in fact it is most probably Satan in disguise trying to distract you from the service taking place right before your eyes. Please tell your child to sit his ass down before he gets smited by the hand of God.
Arguing:
What's worse than a child at church? Two children at church. If the child has a sibling at church, then their collective intelligence immediately drops to half. If two adults couldn't control one child, what makes you think they can control two? As if the battle between good and evil wasn't good enough, some families decide to have their family feud in church. Constant arguing between siblings, shifting and fidgeting, fighting and squabbling all piss everyone off in a 1km radius around them, yet everyone in church is too kind to tell the parents that they have obviously failed at parenting, social etiquette, consideration, courtesy for others and probably various IQ and EQ tests they have ever taken in their lives. Please take your annoying spawn out of the church if they act like it's Saturday morning breakfast.
Conclusion
While I'm no children or parenting expert, it somehow seems that almost all solutions involve parents controlling their child. This is indeed very surprising, given the number of idiotic children still running riot in church. Who would have thought that maybe parents could be the key to a child's good behaviour? Maybe many parents do not know this or haven't figured out how to carry their child out of the church when situations like this arise. Pass this surprisingly simple solution on to any offending parents for their reference.
If you liked this parenting lesson, please share it for the sanity of your peers and colleagues.